Mootech is supposed to be a home for soft friends. Please let us know if you want to join and read the rules. The most important rule here though. If you find something bad, you have a few options:
block/mute the offending user
block/mute the offending user's instance
report the offending user
Never resort to harassment yourself. We have tools here, so use them!
The mooderators and admins are here to protect our community. We will listen to you and take actions accordingly, even if that means to cut out other people. Protection of this community has the highest priority.
Creative people on this instance
These are not all people, doing creative things, here!
Art copyrights
Banner art, other art and many emojis are made by
@ulvra
and you should give her pets for making all this wonderful art.
The Shon emoji are made by
Qooz
.
This instance uses
Mutant Standard emoji
, which are licensed under a
Creative Commons Attribution-NonCommercial-ShareAlike 4.0 International License
.
The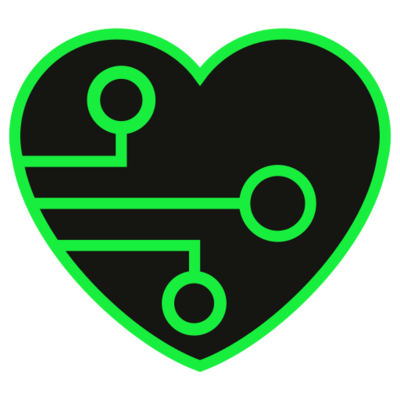 emoji is made by
@minty_da@cybre.space
Moderated servers
Mastodon generally allows you to view content from and interact with users from any other server in the fediverse. These are the exceptions that have been made on this particular server.
Filtered media
Media files from these servers will not be processed or stored, and no thumbnails will be displayed, requiring manual click-through to the original file:
| Server | Reason |
| --- | --- |
| gs.kawa-kun.com | |
| bugs.social | |
| gay.nsfw.onl | |
| gs.smuglo.li | |
| mirrored.social | |
| pridelands.io | |
Silenced servers
Posts from these servers will be hidden in public timelines and conversations, and no notifications will be generated from their users interactions, unless you are following them:
| Server | Reason |
| --- | --- |
| counter.social | |
| mastodon.cloud | |
| mastodon.online | |
| mastodon.social | |
| stalin.rocks | |
| toot.zone | |
| vulpine.club | |
| bugs.social | |
| gay.nsfw.onl | |
| gs.smuglo.li | |
| mirrored.social | |
| pridelands.io | |
Suspended servers
No data from these servers will be processed, stored or exchanged, making any interaction or communication with users from these servers impossible:
| Server | Reason |
| --- | --- |
| 2ar.xyz | |
| 4qq.org | |
| accela.online | |
| activism.openworlds.info | |
| albin.social | |
| animalliberation.social | |
| a.nti.social | |
| antivaxxer.icu | |
| ap.uwu.st | |
| archivefedifor.fun | |
| armstube.com | |
| b.9chan.lol | |
| bajax.us | |
| baraag.net | |
| beehub.org | |
| bikeshed.party | |
| bitcoinhackers.org | |
| blob.cat | |
| bodybuilding.im | |
| bot.undernet.uy | |
| brighteon.socia | |
| bsd.moe | |
| buckeye.social | |
| busshi.moe | |
| bwzone.xyz | |
| catgirl.life | |
| cawfee.club | |
| censorship.icu | |
| chungus.cc | |
| cliterati.club | |
| cmpwn.com | |
| cnet.site | |
| cock.fish | |
| community.halle-leaks.de | |
| counter.fedi.live | |
| csdisaster.club | |
| cunny.finance | |
| cybre.club | |
| cyzed.com | |
| decept.org | |
| degooglization.icu | |
| desuposter.club | |
| desu.social | |
| detroitriotcity.com | |
| dev.civiq.socia | |
| develop.gab.com | |
| die-partei.social | |
| disqordia.space | |
| djitter.com | |
| dogeposting.social | |
| donteatanimals.org | |
| edolas.world | |
| eientei.org | |
| ekrem.develop.gab.com | |
| eveningzoo.club | |
| exited.eu | |
| expired.mentality.rip | |
| fedi.absturztau.be | |
| fedi.pawlicker.com | |
| fedi.vulpes.one | |
| feminism.lgbt | |
| fightbig.tech | |
| flauschig.social | |
| floss.social | |
| fosstodon.org | |
| freak.university | |
| freedomofpress.rocks | |
| freefedifollowers.ga | |
| freesoftwareextremist.com | |
| freespeechextremist.com | |
| freespeech.firedragonstudios.com | |
| freespeech.group | |
| freespeech.host | |
| freespeech.icu | |
| freethinkers.lgbt | |
| freevoice.space | |
| freezepeach.xyz | |
| fuck-man-i-just-want-like-one-friend.xyz | |
| fybuk.com | |
| gab.ai | |
| gab.best | |
| gabble.xyz | |
| gab.com | |
| gabfed.com | |
| gab.io | |
| gab.polaris-1.work | |
| gab.protohype.net | |
| gab.sleeck.eu | |
| gab.sleek.eu | |
| gameliberty.club | |
| gamers.exposed | |
| gasthe.lgbt | |
| gendercritical.club | |
| gendercritical.space | |
| gitmo.life | |
| gleasonator.com | |
| glindr.org | |
| glowers.club | |
| hagra.net | |
| hedgehoghunter.club | |
| hentai.baby | |
| homoo.social | |
| honey.church | |
| ihatebeinga.live | |
| impeccable.social | |
| is.badat.dev | |
| iscute.moe | |
| jaeger.website | |
| justicewarrior.social | |
| katiehopkinspolitical.icu | |
| kawen.space | |
| kitsune.cafe | |
| kiwifarms.cc | |
| kiwifarms.is | |
| kiwifarms.net | |
| kolektiva.social | |
| kompost.cz | |
| koyu.space | |
| kys.moe | |
| lbry.world | |
| leafposter.club | |
| lets.bemoe.online | |
| lets.saynoto.lgbt | |
| liberdon.com | |
| libertarianism.club | |
| librem.one | |
| libre.tube | |
| ligma.pro | |
| liveview.cf | |
| loganjohndarylgraham.xyz | |
| loli.estate | |
| lolis.world | |
| lubar.me | |
| m.anirloli.dev | |
| mas.to | |
| mastodon.0-z-0.com | |
| mastodon.delurk.com | |
| mastodon.desync.net | |
| mastodon.gamedev.place | |
| mastodon.host | |
| mastodon.linuxbox.ninja | |
| mastodon.nzoss.nz | |
| mastodon.sdf.org | |
| melalandia.tk | |
| memehub.eu | |
| memetastic.space | |
| merveilles.town | |
| minds.com | |
| miniwa.moe | |
| mobile.co | |
| mobile.tmediatech.io | |
| mst3k.interlinked.me | |
| mstdn.foxfam.club | |
| mstdn.social | |
| mu.zaitcev.nu | |
| n0id.space | |
| neckbeard.xyz | |
| neenster.org | |
| netzsphaere.xyz | |
| newjack.city | |
| nicecrew.digital | |
| nitter.net | |
| niu.moe | |
| nnia.space | |
| noagendasocial.com | |
| nomoresha.me | |
| not-develop.gab.com | |
| notmastodon.xyz | |
| npf.mlpol.net | |
| oneway.masto.host | |
| ost.social | |
| oursocialism.today | |
| pawoo.net | |
| pdx.social | |
| phreedom.tk | |
| pieville.net | |
| piggo.space | |
| plandemic.icu | |
| playvicious.social | |
| plemora.cucked.me | |
| pleroma.cloud | |
| pleroma.flussence.eu | |
| pleroma.hatthieves.es | |
| pleroma.jeder.pl | |
| pleroma.kiwifarms.net | |
| pleroma.labrat.space | |
| pleroma.nobodyhasthe.biz | |
| pleroma.rareome.ga | |
| pleroma.soykaf.com | |
| pl.kys.moe | |
| pl.skyefortresszone.xyz | |
| pl.skyn3t.in | |
| pl.smuglo.li | |
| pl.tkammer.de | |
| poa.st | |
| political.icu | |
| posting.lolicon.rocks | |
| povertypimps.xyz | |
| preteengirls.biz | |
| projectveritas.icu | |
| prout.social | |
| qoto.org | |
| quey.org | |
| quietplace.xyz | |
| quitter.pw | |
| radical.town | |
| rainbowdash.net | |
| raki.social | |
| rakket.app | |
| rapefeminists.network | |
| rdrama.cc | |
| rightmastodon.com | |
| ryona.agency | |
| sealion.club | |
| shigusegubu.club | |
| shitasstits.life | |
| shitposter.club | |
| shpposter.club | |
| simblr.com | |
| skippers-bin.com | |
| sneak.berlin | |
| social.byoblu.com | |
| social.freetalklive.com | |
| social.getgle.org | |
| social.hatthieves.es | |
| social.heldscal.la | |
| social.homunyan.com | |
| social.ksite.de | |
| social.librem.one | |
| social.puri.sm | |
| social.quodverum.com | |
| social.seattle.wa.us | |
| social.sunshinegardens.org | |
| social.urspringer.de | |
| social.xeltica.work | |
| societal.co | |
| society.oftrolls.com | |
| socnet.supes.com | |
| solagg.com | |
| spacekittens.ru | |
| spectres.space | |
| spinster.dev | |
| spinster.xyz | |
| switter.at | |
| sylveon.club | |
| thecitizen.icu | |
| theduran.icu | |
| thepopulist.icu | |
| theres.life | |
| todon.nl | |
| tooter.fr | |
| tootsocial.com | |
| truthsocial.com | |
| tuusin.misono-ya.info | |
| tweety.icu | |
| twitter.com | |
| unsafe.space | |
| uwu.social | |
| uwu.town | |
| voicenews.icu | |
| voluntaryanism.club | |
| waifuappreciation.club | |
| weeaboo.space | |
| weedis.life | |
| weirder.earth | |
| witches.live | |
| wrongthink.net | |
| wurm.host | |
| www.canberrasocial.net | |
| www.loganjohndarylgraham.xyz | |
| www.minds.com | |
| yggdrasil.social | |
| yorishiro.space | |
| youjo.love | |
| youkai.town | |
| z0ne.moe | |
| zetamu.club | |